You can create new post grid under Post Grid menu on dashboard by clicking New Post Grid (Simply like create a post).
You can give a name on title field to identify if you have multiple post grid on your site.
To create a post grid in quick way using default settings you can just check option for Post Types , Taxonomy & Terms (Categories) and Publish the post grid. then copy the short-code and paste inside page content or copy php short-code to display the post grid.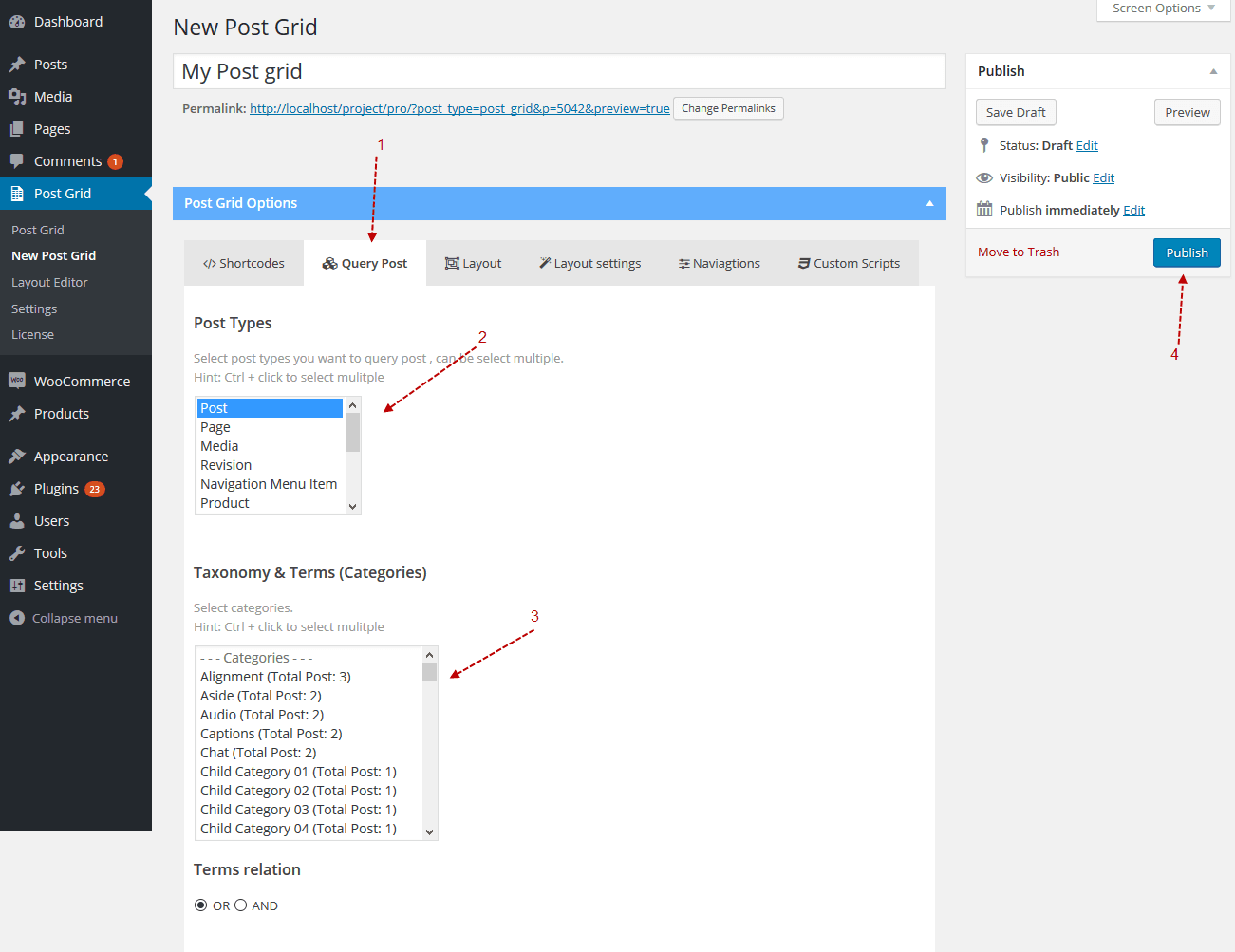 # Video Tutorial –