All Features
Here is all features list available on this item.
Unlimited pricing table anywhere.
[PRO]

35+ Different ready themes
[PRO]

16+ Ready column animation
[PRO]

Slider/carousel view on mobile
Display YouTube, vimeo video on each column
Display image for each column
Column Header background color
Column Price background color
Background Image for table area
Column header background color
Column signup background color
Highlighted Features
Here is some highlighted feature that make the plugin unique..
Currency Switcher
You can add multiple currencies to let your user give the right currency to pay.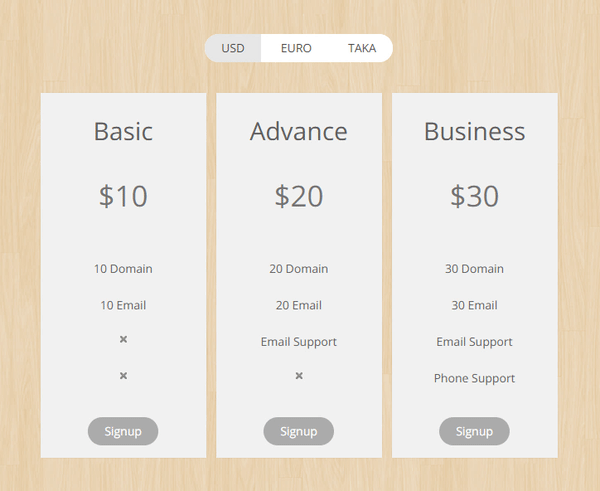 Column Animation
This pricing table plugin has support animation hover on a column. 15+ ready animations at your service!! you can choose a different animation for each column, gives your user a flash whenever the mouse pointer is on the column. This will give awesome experience and kinda attractive too.
Slider on Mobile
No more trouble while browsing on mobile. Sometimes visitors find it trouble to browse web view on mobile. So, we are presenting you the necessary carousel view for mobile. So it will be fun and comfortable while visitors will visit your site from mobile.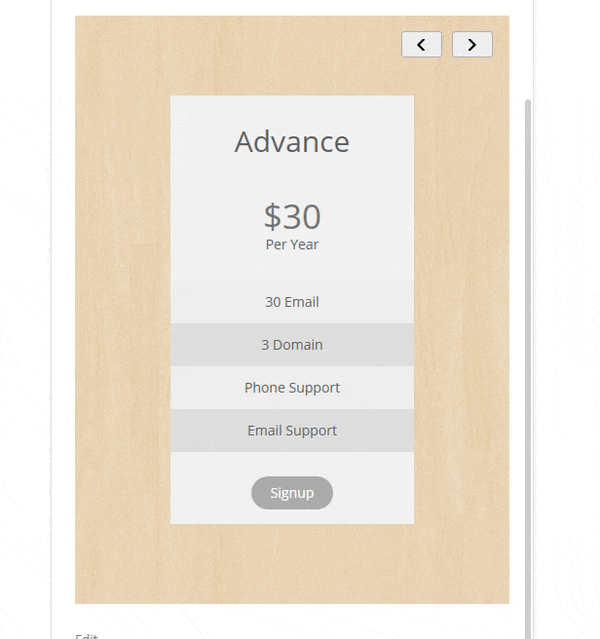 Price background color
In this pricing table plugin, you can select the price background color separately for each column. By adding different color it will seek more attention!!
Header background color
There is an option for setting the separate color in header background which gives the plugin more creativity than other plugins.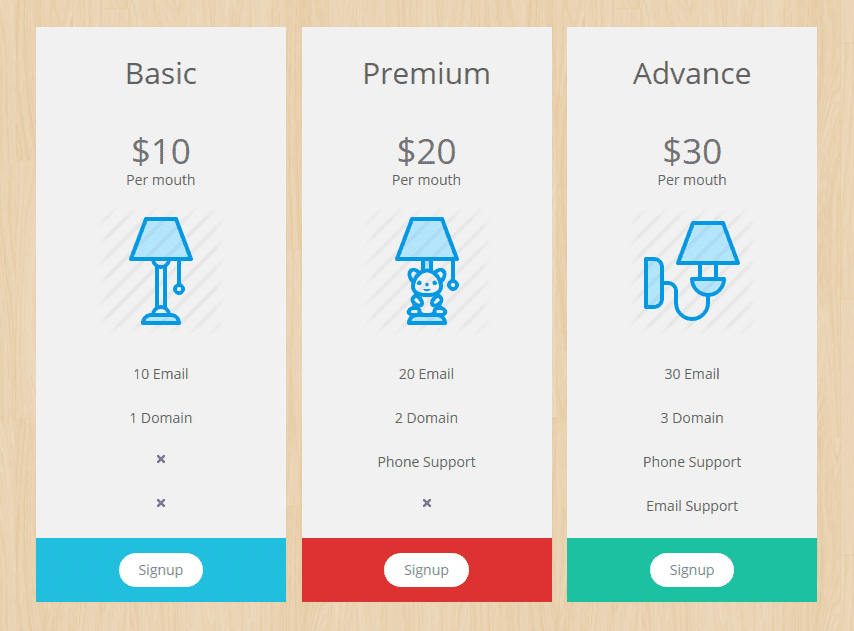 Footer background color
Like header, you can change the footer color also. This plugin enables you to customize the header and footer both.
Featured column
This feature is kinda new and can't be found in many responsive pricing table plugins remaining on the web. By using this feature we can focus on a special offer of any price or payment system. By this feature, a visitor can easily notice the offer.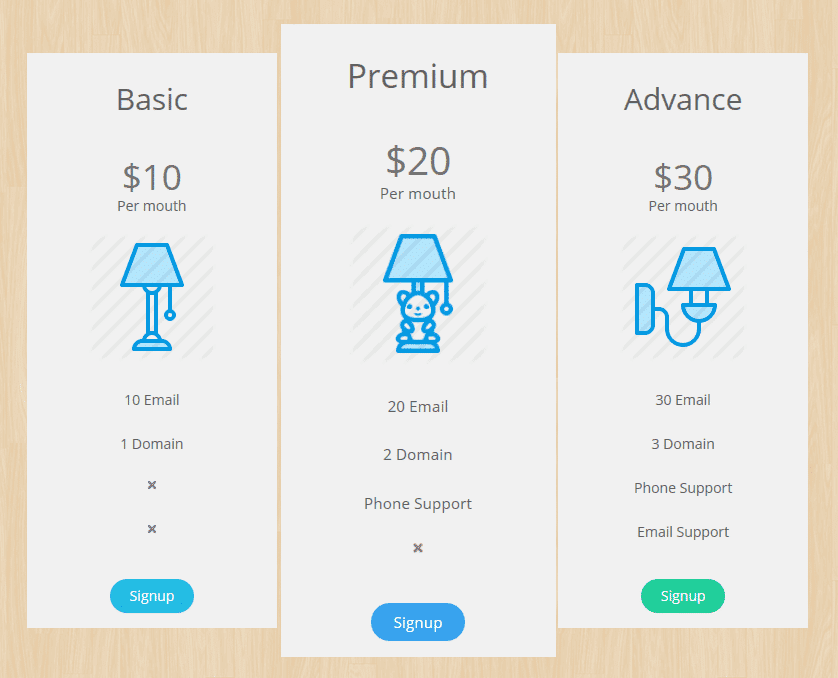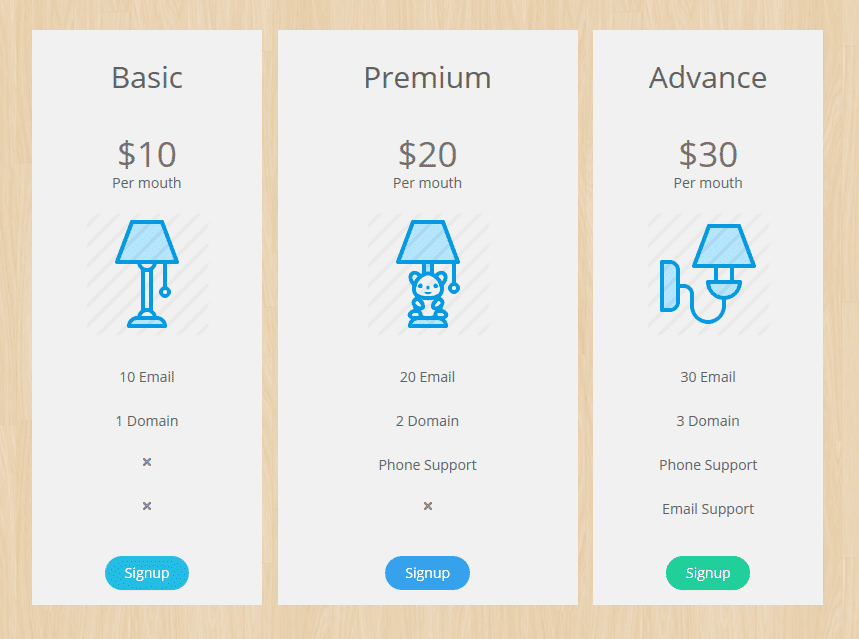 Column width
This plugin enables you to customize the width of column freely. so that you can customize your column of pricing as like you want.
Column video
Make your tables more unique and engaging by adding content types like Video. It will be easy for the visitor to realize the feature more easily by watching the video.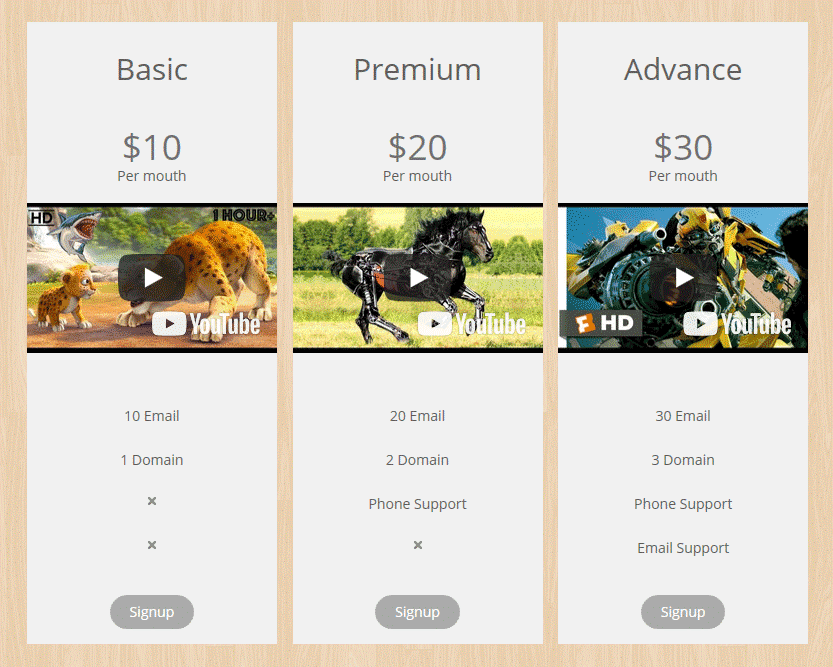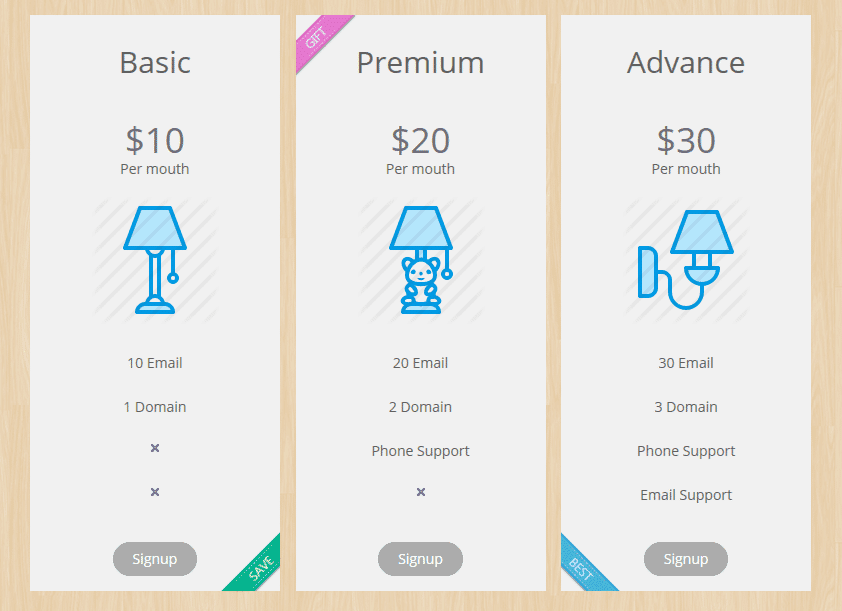 Column ribbons
CSS featured ribbons gives the user a great freedom. Using ribbon on the upper corner of the column is not a common feature that many plugins can offer.
Signup background color
You can add a different color in signup button for the individual column. This feature makes this pricing table plugin more color some than ever!!!!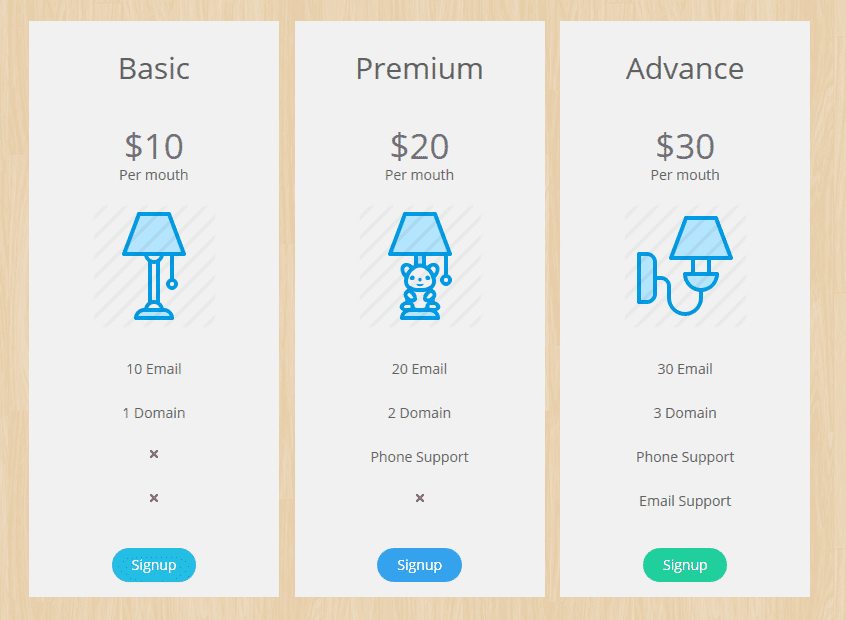 Column margin
Column margin feature adds a new dimension for customization for this plugin. each column can be modified according to the necessity of a user.
Header description
Not many pricing table plugin WordPress has this feature. Header description can be added to each column. This will make things clear to the visitor about the offer and they can be more certain about their purchase of the offer according to their need. This description feature makes this plugin one of best responsive table plugin in WordPress.