Product Designer is a plugin that has a huge demand nowadays. it's kinda integrated with WooCommerce. Imagine you have an online t-shirt selling site. Now you want to do something about your site. You wanna make some revolution in the market. so here you go!!! by using our plugin you can give your customers what they want in their t-shirt!! they can design however they want. They can add text, clip art, image whatever they want. They don't need to be a professional designer to design their shirt. This Plugin has some awesome features which make it invincible at some points. It's totally responsive and retina ready. You can call it a user-friendly plugin without any hesitation.
This Plugin Can be Your right choice. This will add a new dimension of success to your site. If you want to do something revolutionary, this plugin is the right weapon to do that.
All Features
Here is all features list available on this item.
User-friendly designer tools.
Unlimited product sides/part.
Customize button on WooCommerce shop page loop item.
[PRO]

Customer can upload their own clip-art.
50+ hand pick Google fonts,
[PRO]

Unlimited Pre-saved templates.
[PRO]

Display Quotes
[PRO]

Bar Code
[PRO]

QR Code
[PRO]

Stock Images
Highlighted Features
Here is some highlighted feature that make the plugin unique..
Clip Art
By using our T-shirt editor your visitors can add clip art to their t-shirt according to their need. It will make the t-shirt fancy.
Shapes
If you want to do some fancy design by using only various shapes, here you go!! we added a different kind of shapes to make some funky and fancy designs!!!!
Text
well, without text how can a design be so cheerful?  It's not possible. So we added  50+ hand pick Google fonts just for you. Now you can choose with a great freedom.
Display Quotes
Product designer Plugin allows you to store some precious quotes and user can use them to their product.
Curve Text
Our product designer support curve text, you can set custom radius, spacing, font family, color, opacity and more just like text.
QR Code
You can add QR code on your design.
Bar Code
You can add bar code to your design.
Unlimited product sides
Our woocommerce product designer has this awesome feature just to fulfill your demands. You can design in any side possible now. No more front and behind design!!! you can now insert product design in top bottom, right side, left side also.
Unlimited templates for each sides
In our plugin, you can make unlimited template of product with any kind of design for your customers. So that they can choose them according to their choice. After all, they can custom the template if they want!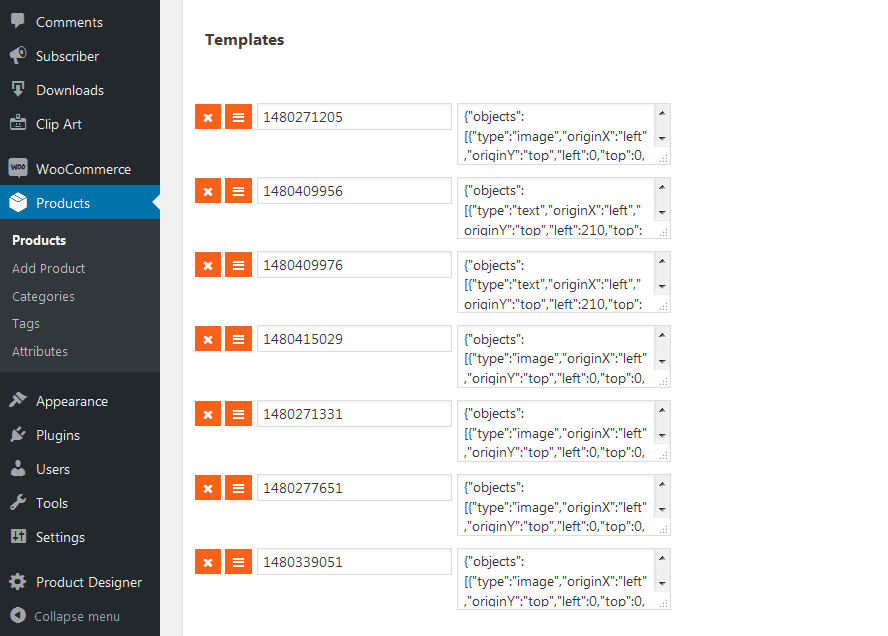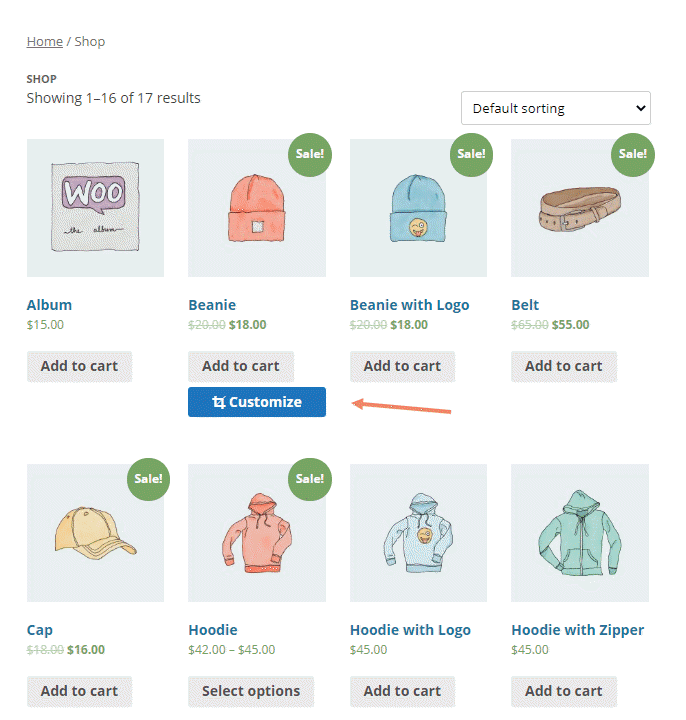 Support for WooCommerce
our plugin can be used as an individual product designer but it will work at its best when it will integrate itself with woocommerce. you can call it woocommerce if you want. But it is also compatible with any kind of e-commerce platform.